FMIT Alert:
Post Hermine Response & Recovery

Trailing Feeder Bands From Hermine Continue to Bring Rain To Areas of Florida Along With Threat of Isolated Tornadoes Over the Next 12-24 Hrs. FMIT is Currently Contacting Members in Affected Areas And Ride Out Teams Remain Stationed To Provide Assistance With Damage Assessments Throughout Today.
3:30pm EST, Friday, September 2, 2016
Latest from the National Hurricane Center:
"Hermine is moving toward the northeast near 18 mph (30 km/h) and this motion is expected to continue for the next 48 hours with a gradual reduction in forward speed expected on Saturday. On the forecast track the center of Hermine will move across coastal South Carolina later today, move over coastal North Carolina tonight, and move offshore of the North Carolina coast on Saturday."
Latest From FMIT:
FMIT Ride-Out teams and CIRT Vendors remain stationed in affected areas to support response and recovery efforts. FMIT is implementing its Property Claims CAT Team procedures in Orlando.  Call 
844-FMIT-CAT
 (844-364-8228) to Request Assistance with Damage Reporting and to Report Damages.
Additional information and imagery can be found on your simpliCity℠ Dashboard.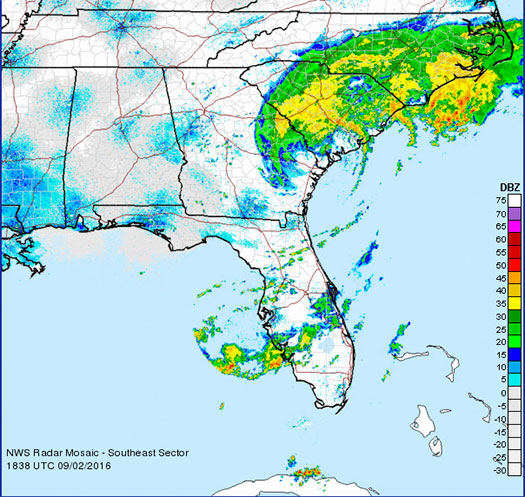 FMIT Discussion
Contact 844-FMIT-CAT (844-364-8228) to be connected directly to our FMIT Property CAT Team for assistance with Reporting Damages and to Report Damages.

Although FEMA has been instructing cities/towns to wait on them for Damage Assessments, that only applies to reporting damages back to County and State and NOT for insurance purposes.

FMIT Members need to contact FMIT as soon as possible as Ride Out teams have been stationed in affected areas today to assist with damage assessments that help identify if insurance is applicable. FEMA is not a first responder. Insurance has first responsibility if coverage and covered peril exist.

Some Storm Surge, Rain from Feeder Bands Still Expected Along with Threat of Isolated Tornadoes Over the Next 12-24 Hrs.

The FMIT Claims Team in Orlando continue rapid damage assessments by the Adjusting Team.

Members reporting minimal damages thus far, but have not been able to contact most Members due to holiday weekend.

FMIT/Synergy making phone calls to Members throughout the day to gather data on any damages sustained resulting from the storm.
Still to Watch:
Members should still be aware of storm surge, rain from feeder Bands, & threat of isolated tornadoes in the wake of Hermine over the Next 12-24 Hrs.