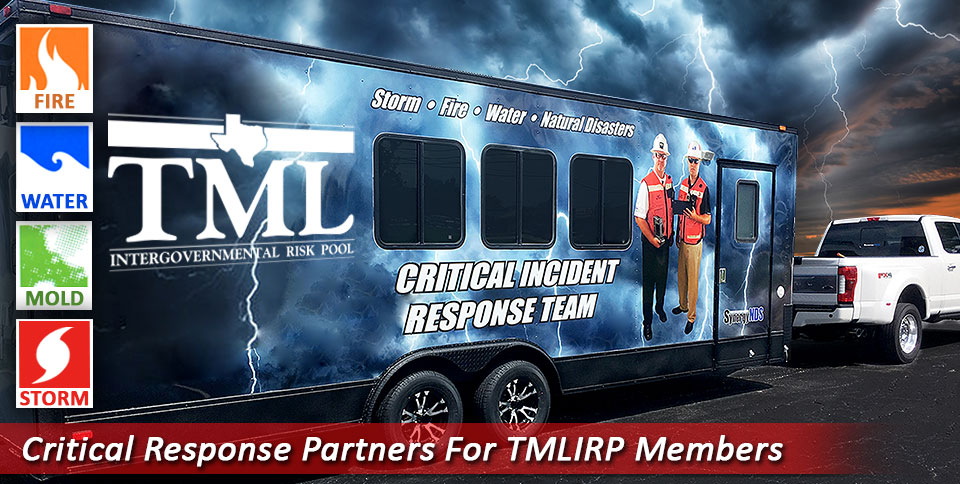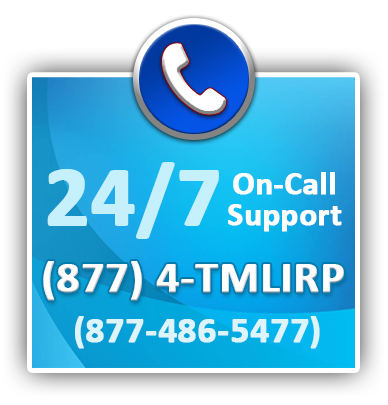 Current Events
Disaster
Response & Recovery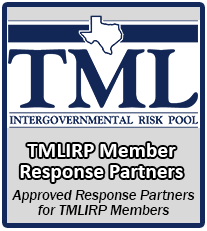 TMLIRP & SynergyNDS are standing by to support Members before, during & after severe storm events.

Example TMLIRP Member Election Form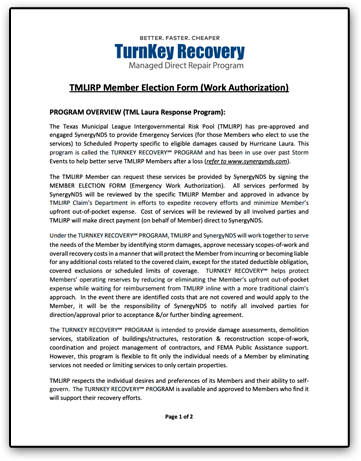 The Texas Municipal League Intergovernmental Risk Pool (TMLIRP) has pre-approved and engaged SynergyNDS to provide Emergency Services (for those Members who elect to use the services) to Scheduled Property specific to covered damages.

Project Spotlight:
Deep East Texas
COG Office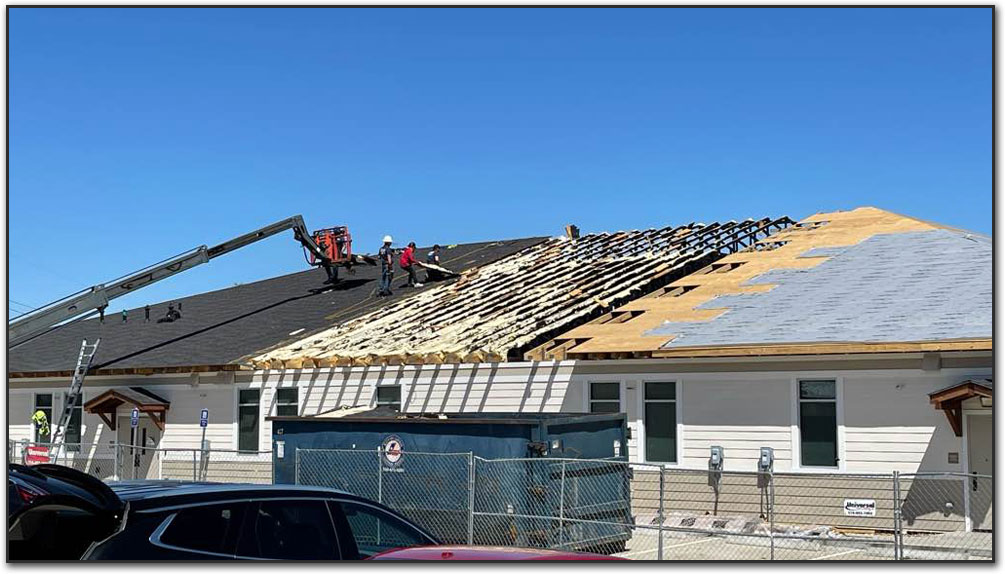 SynergyNDS continues repairs to the Deep East Texas COG Office after the building was severely damaged by a fire in the attic. Crews are currently removing damaged roof decking from the building.