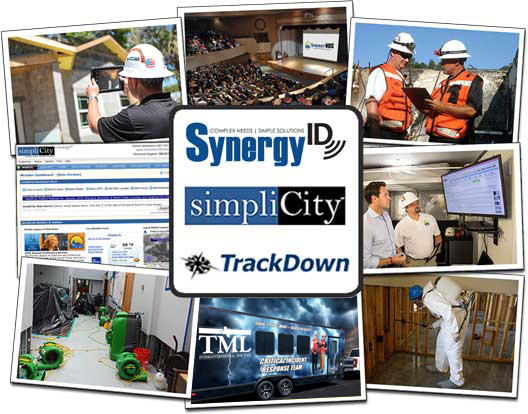 When the unexpected happens, SynergyNDS answers the call as Recovery Managers for the various Insurance Managed Repair Programs (IMRP) responsible for more than $68 billion dollars in property of the Texas Municipal League Intergovernmental Risk Pool (TMLIRP), Florida Municipal Insurance Trust (FMIT),  and the Florida School Boards Insurance Trust (FSBIT).
As a leader in Crisis Planning & Recovery Management, SynergyNDS has 30+ years of proven experience and capacity to plan for and respond to the various exposures that threaten public entities' infrastructure and operational components. Our Managed Recovery Programs are recognized by Reinsurers, FEMA and FL/TX Department of Emergency Management. SynergyNDS works within each specific IMRP to deliver transparent recovery services while maximizing all eligible forms of coverage and project funding between involved stakeholders.
After a loss to scheduled property, TMLIRP Members can take confidence in knowing that SynergyNDS & TMLIRP have partnered to support the critical needs of municipalities and their insured assets across Texas.