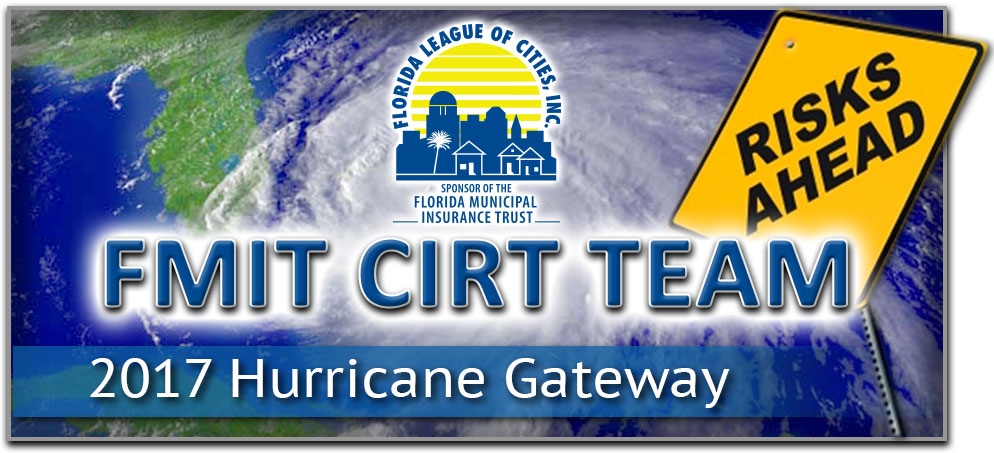 2017 FMIT CIRT Workshop
August 24th – August 27th
Melbourne Beach, Florida
The 2017 Hurricane Season is bearing down on us and as a participating partner of FMIT CIRT (Critical Incident Response Team) it is important that your Team understands overall FMIT TurnKey Recovery℠ service expectations, protocol and game-plan.  We look forward to meeting with everyone in this planned 3-Day Work & Learn atmosphere. 
While last year's workshop "kicked-off" the landfall of Hurricane Hermine, this season is expected to be more active than any season in the past three years.  Experts are calling for an above-normal hurricane season this year with 16 named storms forecast for the Atlantic basin. Of those, eight are predicted to become hurricanes and three are predicted to become major hurricanes. 
Please take time to review the video tutorials below describing how to download our Rapid Damage Assessment Tool (TrackDown) and its overall functionality (How to Use).  Additionally, check out the CIRT Video and PowerPoint (on the sidebar) for important program information and tips.  We will huddle-up and further discuss during scheduled breakouts. 
Accommodations and team-building activities have been included in this year's Registration Fee .  Click on the upper right corner (side bar) to complete your registration.  Feel free to contact Taylor Matheny @ 407.744.2686 / taylorm@synergyid.com for more information.