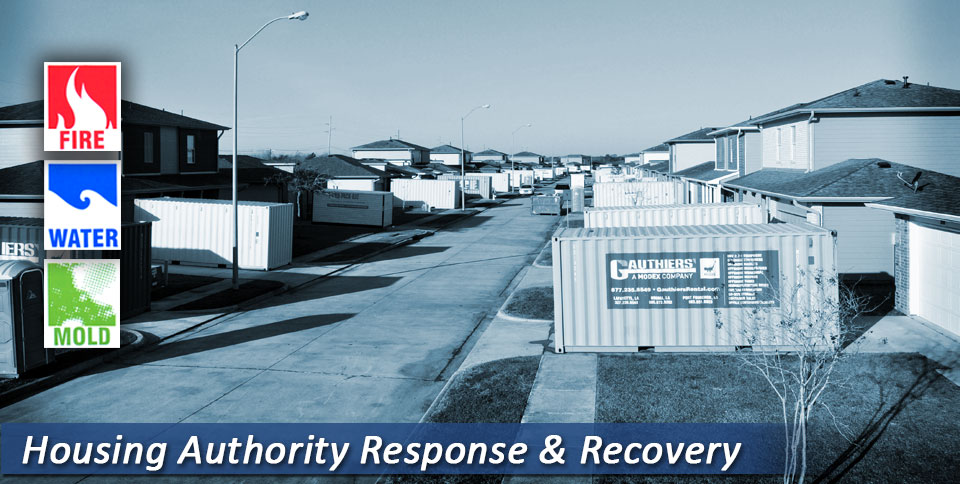 Housing Authority Response & Recovery Spotlight
Housing Authority Past Projects
Hidalgo County Housing Authority
Villa Sandoval-Longoria Complex
SynergyNDS assists the Hidalgo County Housing Authority with flood damage at the Villa Sandoval-Longoria complex. Read More…
Port Arthur Housing Authority
Bellbrook Estates At Sabine
SynergyNDS assists the Port Arthur Housing Authority with flood damage at Bellbrook Estates At Sabine. Read More…
Port Arthur Housing Authority
Lakeview Palms Apartments
SynergyNDS assists the Port Arthur Housing Authority with flood damage at the Lakeview Palms Apartment complex. Read More…
Port Arthur Housing Authority
Valley View Estates
SynergyNDS assists the Port Arthur Housing Authority with flood damage at Valley View Estates. Read More…
Cameron County Housing Authority
Casa Grande Apartments
SynergyNDS assists the Cameron County Housing Authority with flood damage at the Casa Grande Apartment complex. Read More…
Area Housing Commission of Pensacola
Gonzales Court Apartments
SynergyNDS assists the Area Housing Commission of Pensacola with flood damage at Gonzales Court homes. Read More…
Current Events
Disaster
Response & Recovery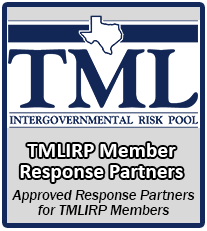 TMLIRP & SynergyNDS are standing by to support Members before, during & after severe storm events.

Example TMLIRP Member Election Form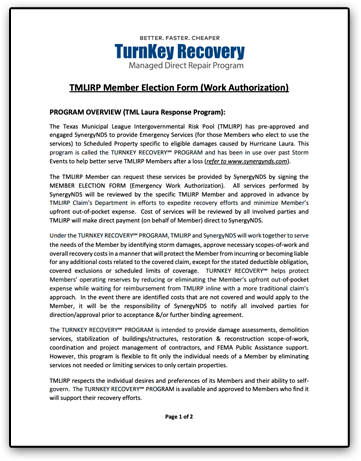 The Texas Municipal League Intergovernmental Risk Pool (TMLIRP) has pre-approved and engaged SynergyNDS to provide Emergency Services (for those Members who elect to use the services) to Scheduled Property specific to covered damages.

Project Spotlight:
Abilene Health Department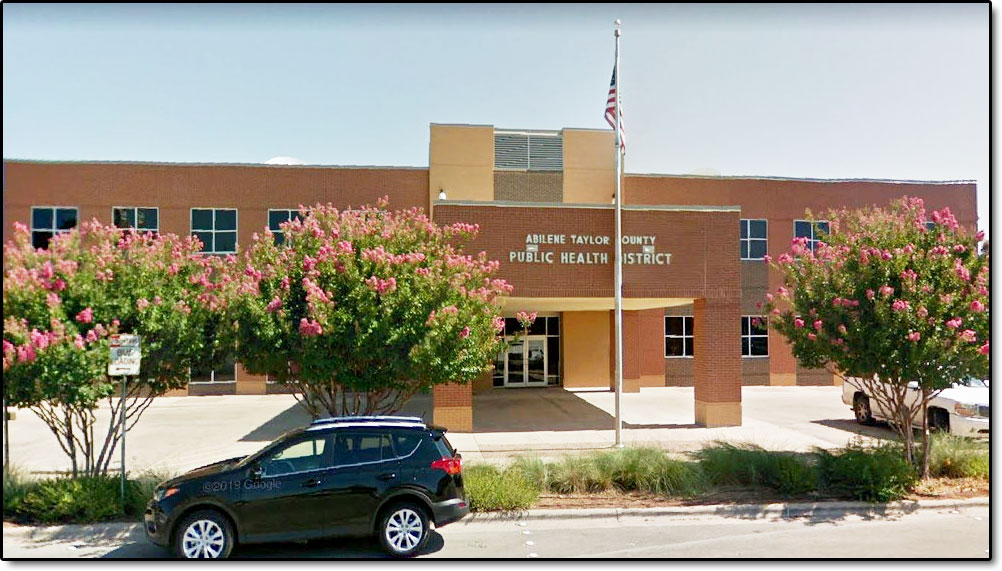 SynergyNDS recently completes repairs to the Abilene Health Department after the building was severely damaged earlier this year during the winter freeze event.