"Turner Checkpoint has increased accuracy while drastically reducing the time it takes to monitor manpower counts & workforce hours. DCR generation with integrated Subcontractor Project Notes allows our Superintendents to focus on job quality rather than chasing down Foreman at the end of the day."
-Ross Rosen
Turner Construction
Turner Checkpoint is a workforce management system with access control and integrated reporting. The system includes on-site computer-based checkpoints where personel scan in/out. These checkpoints send data to an online application which stores and manages data.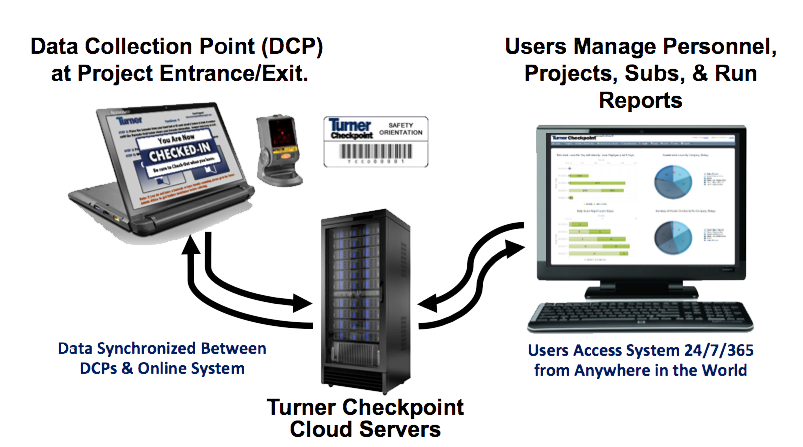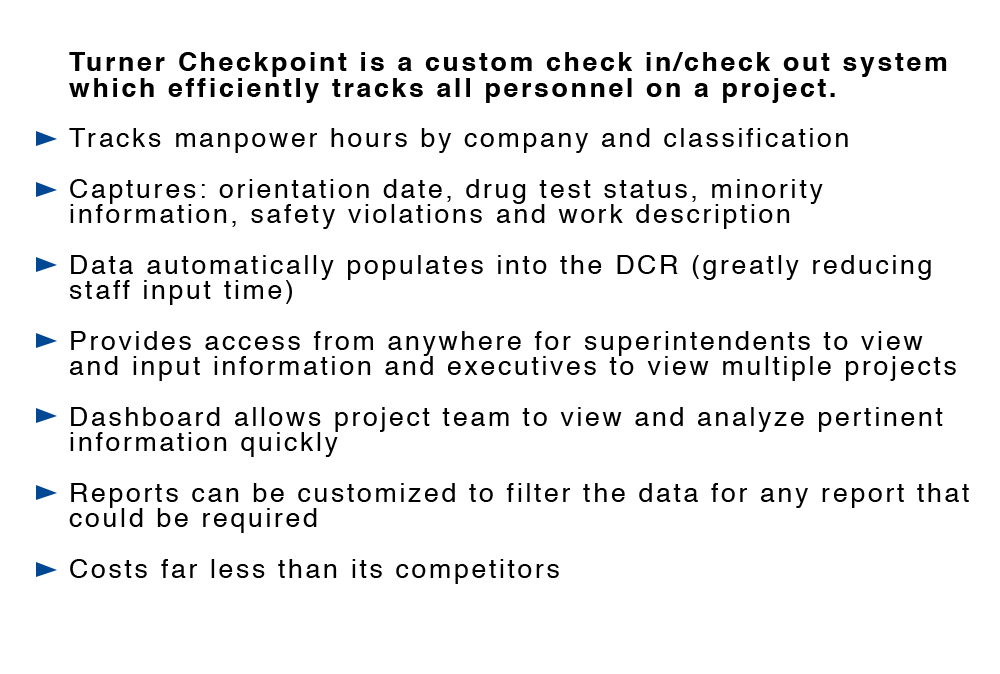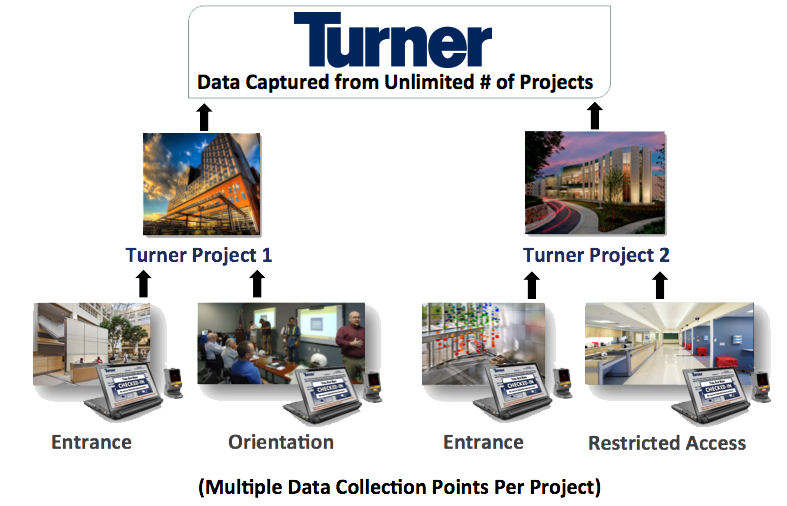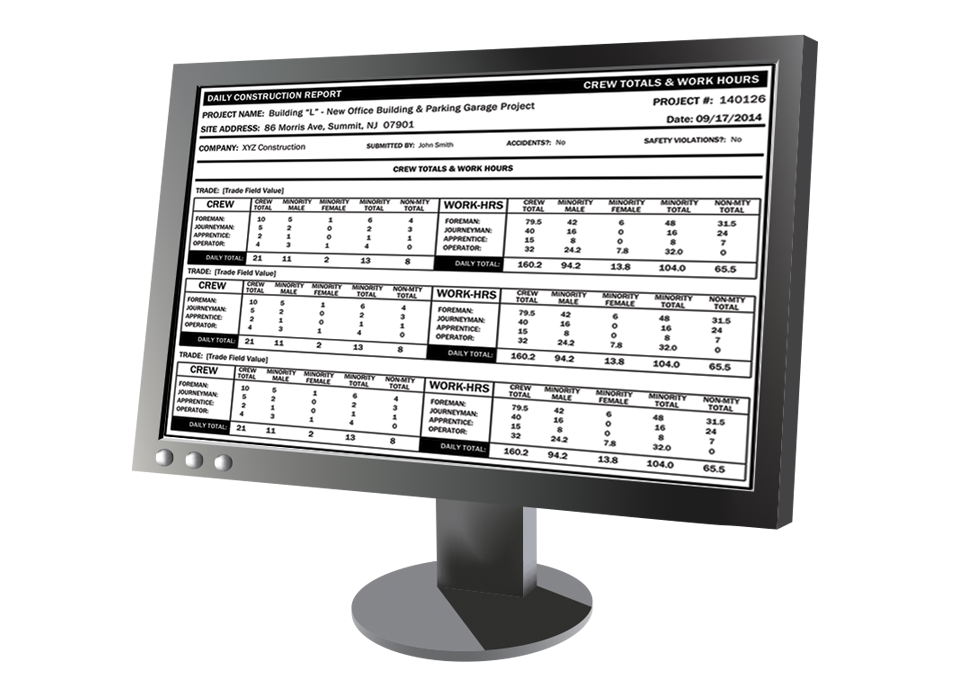 Turner Checkpoint decreases time and increases accuracy of DCRs by automatically rolling up workforce & work-hours data by Subcontractor, Job Role, Title and Date.
A key feature of the system allows Subcontractors to enter Project Notes directly into the Project via a Laptop or Mobile device. This includes the Description of Work, Area(s) worked, Issue(s) Encountered, Equipment Used and more. Superintendents no longer have to chase down Foremen. They can review the Project Notes entered by Subs and edit and finalize them all at the same time saving potentially hours of work per day.
DCRs are robust and can include Minority Hours broken out as well as any Accidents & Safety issues. All data is combined to provide comprehensive DCR output.