SATISFACTION: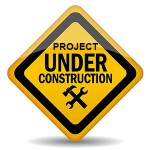 SITUATION:
Fire causes significant damage to the Village of Bal Harbour's Public Works Facility threatening to shutdown critical daily operations that would impact city-wide services.
SERVICE:
• Emergency Response
& Stabilization
+ Board-Up
+ Security Fencing
• Temporary Power & AC/Cooling
• Alternative Workplace Solutions
+ Temp Service Garage
+ Hydraulic Lift
• Restoration Services
+ Ice Blasting
+ Deodorization
• Reconstruction & Repairs
• FMIT ҉ GREEN
+ Low-E Impact Windows
& Doors
+ Improved Spray Foam Insulation
SOLUTION: 
SynergyNDS erected temporary garage space as necessary for City to continue vehicle maintenance services for Public Works and Police. Additional power generation was engaged to energize temporary distribution panels to support alternative work areas, fuel pumps and property lighting.