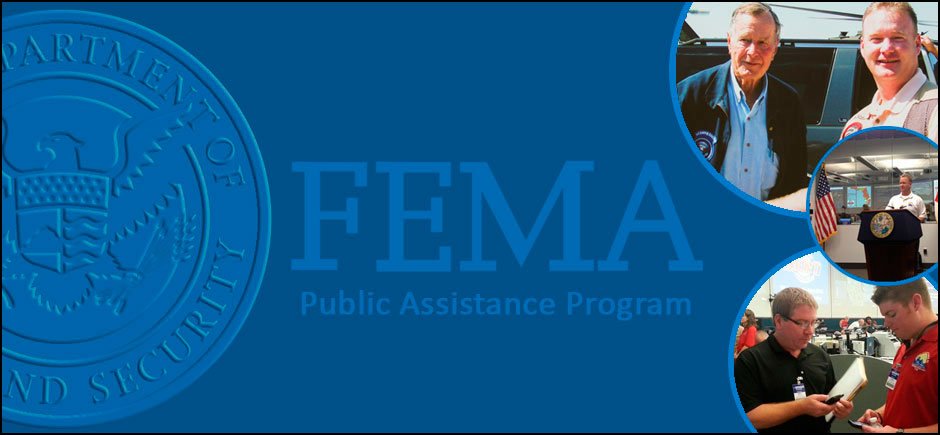 About SynergyPACT…
When disaster strikes, one's ability to maximize funding opportunities through Insurance and supplemental FEMA Public Assistance is critical to timely recovery. More importantly, helping to minimize the financial impact and burden that a Declared Event can have on your organization is paramount.
A free resource to Members insured through the Florida Municipal Insurance Trust (FMIT) & the Texas Municipal League Intergovernmental Risk Pool (TMLIRP), SynergyPACT (Public Assistance & Close-Out Team) was formed to help public entities maximize anticipated insurance proceeds and eligible FEMA Grant Funding related to insured property. This service is exclusive to only those Public Entities insured through the FMIT & TMLIRP. Managed by SynergyNDS under the direction of the FMIT & TMLIRP Claim's Department, SynergyPACT stands ready to support insured Members throughout the lifecycle of the recovery process and eligible insurance claim. SynergyPACT can also provide additional Public Assistance Grant Support specific to needs that falls outside of applicable Insurance Coverage. Contact us today to discuss how we might support your alternative recovery funding needs and expectations.
FMIT & TMLIRP Members are encouraged to reach out to SynergyPACT during declared events with questions or concerns – especially prior to FEMA PA Funding Application and Project Worksheet (PW) development. It is important to realize that Insurance is the responsible party when determining coverage and anticipated insurance proceeds related to scheduled property. FEMA, Florida & Texas Department of Emergency Management should not be the first point of contact specific to your insured buildings &/or assets. They are neither intended to be first responders or the primary source of recovery funding related to your insured property. FMIT & TMLIRP Claim's Department is committed to providing comprehensive coverage review, scope development, upfront ACV payments and timely claim closeout.
FMIT & TMLIRP have invested a great deal of time and money in the ongoing support of SynergyPACT for their insured Members. FMIT & TMLIRP's simpliCitySM software includes a number of features developed to support Member's Insurance and FEMA PA needs and field activities. From resolution sample drafts, industry documents & training tracks and real-time damage assessment tools, FMIT & TMLIRP Members are equipped to maximize all available funding opportunities while complying with documentation requirements that limit the threat of future FEMA de-obligation.
Get it right the first time… Contact SynergyPACT for more information about our success in supporting many of our public entities and cities across Florida & Texas.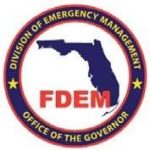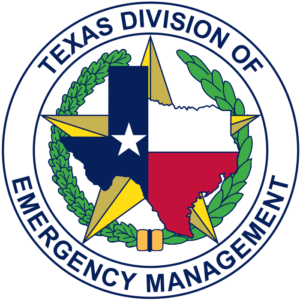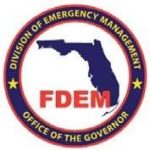 Rebuilding Together
Applicant Briefing Webinar Schedule for EM-3432
**ALL TIMES ARE EASTERN STANDARD TIME**
COVID-19 Update…
As a leading planning, response & recovery management firm, SynergyNDS, Inc., through its FEMA Consulting Division, SynergyPACT, continues to provide resources to Public Entities specific to a responsible and prudent approach to COVID-19 and the effects it can have on local communities.
While incurred costs associated with the response to COVID-19 and Emergency Protective Measures are not covered as an insurable &/or covered peril under most property and liability Insurance Coverage Form, Federal Assistance is available.  Consistent with the President's National Emergency Declaration for the Coronavirus (COVID-19) pandemic on March 13, 2020, FEMA urges officials to, without delay, take appropriate actions that are necessary to protect public health and safety pursuant to public health guidance and conditions and capabilities in their jurisdictions.  Public Entities are advised to review FEMA FACT SHEETS specific to Public Assistance Funding opportunities related to COVID-19, and applicable Emergency Protective Measures.
Consult with your Local & State Emergency Management Authorities frequently regarding your Organization's needs and coordinated response efforts. These officials will have the most up-to-date information regarding the federal response and available resources and programs.  The news networks, Internet, and Twitter℠ should not be your primary source of information &/or direction when your Organization's Leadership Team is trying to make critical resource decisions specific to applicable FEMA funding or eligible reimbursements.
SynergyPACT
Introduction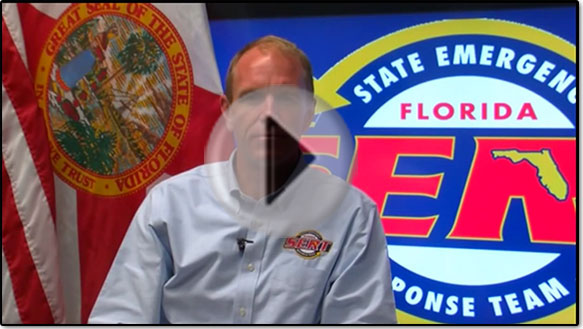 Former Florida Dept of Emergency Management Director, Bryan Koon, talks about the FMIT.
What Civic Leaders Need to Know
Click To View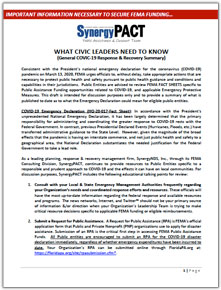 Important information regarding COVID-19 necessary to secure FEMA funding.
Coronavirus (COVID-19)
Pandemic:
Eligible Emergency
Protective Measures
Click To View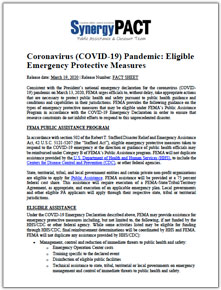 Public Assistance: Non-Congregate Sheltering Delegation of Authority
Click To View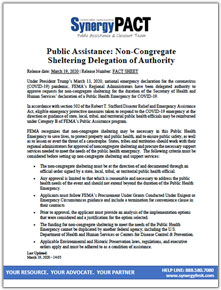 Applicant Briefing COVID-19
DR 4486
Click To View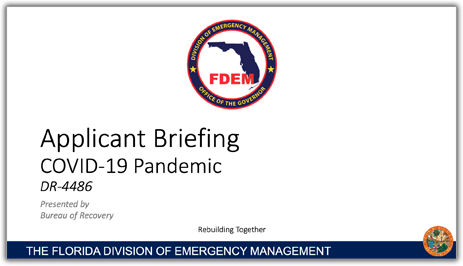 FDEM Powerpoint detailing how to make application for FEMA Public Assistance and eligible COVID-19 funding agreement process.