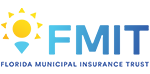 FMIT ALERT
Level 1: Low
(Panhandle Only)
Delta Remains a CAT 2 Hurricane as it Continues Its Path Through The Gulf. Expected to Regain Strength This Evening Before Making Landfall Tomorrow Along The Northern Gulf Coast.
Most Recent NHC Models Continue to Keep The Florida Panhandle Outside of The Current Forecast Cone, However Members Could Still Feel Isolated Effects of The Outer Bands of Hurricane Delta Along With Possible Storm Surge.
FMIT Will Continue to Monitor Hurricane Delta as it Approaches The Northern Gulf Coast.