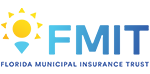 FMIT ALERT
Hurricane Sally Follow Up
(Panhandle Only)
FMIT Rideout Teams Are Continuing to Complete Rapid Damage Assessments Across The Florida Panhandle.
Most Common Impacts Include: Tropical Storm Force Winds, Storm Surge & Flooding.
If You Have Damages to Report And Have Not Yet Been in Contact with FMIT, Please Call 844.364.8228 for Assistance.
This Will Be The Final Alert Issued For Hurricane Sally.